Associate Director and resident botanical expert Dr Lucinda Sweet led a staff training session to allow staff to brush up on their botanical ID and gave some good guidance on keying out species.
A series of well-prepared handouts, props and plenty of vases of various samples allowed for a great morning of training in the office before we headed out to the glorious Rose End Meadows which is owned and managed by the Derbyshire Wildlife Trust near Matlock in Derbyshire. These beautiful wildflower meadows supported a wide range of botanical and invertebrate interest which allowed us to have a great afternoon in the warm sunshine.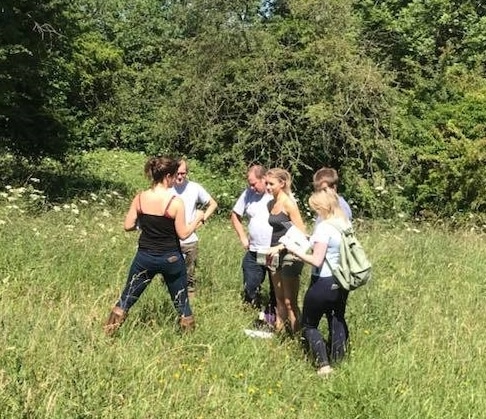 To cap off a good day and a busy week the staff were treated to fish and chips by the river at Matlock Bath!
An enjoyable day and yet another example of the value we place in providing a good base of training to our staff, along with giving everyone some enjoyable and valuable experiences-it makes the hard work more bearable!!
If you're interested in a role with Brindle & Green, then get in touch!