Our Managing Director, Neil Crofts takes a look back on the year to date and what the companies hopes and aspirations are for the second half of 2023.
2022 was a poignant milestone for B&G. We marked our 10 year anniversary. For me personally and for those that have done it themselves, 10 years isn't long at all to move a business from a spare bedroom to one that delivers a range of core disciplines, employs nearly 50 people, has an expansive (beautiful) offices and a fleet of 12+ cars/trucks. But its no longer just about me. One of the biggest shifts at Brindle & Green is the advent of a team of senior managers and retained staff who have been here a good while now and whom I work with on almost all decision making – as I know, from experience that we are a better business for doing so.
I don't get it right every time – and when I don't I'll be told – quite rightly! But I am driven by a collective determination to create and deliver a brand of consultancy for our clients and for those that work within it that is progressive, supportive and positive. I value those relationships with staff highly and I like to think I remind them of that on a regular basis. We are all different and we all contribute in different ways but that is what makes it so effective and it's what I enjoy. 2022 was another year of growth – some 43% year on year, we welcomed 12 new people into the company, we rebranded, we overhauled our offices, we made substantial gains in health and safety, we retained clients, we added new and made a good fist of getting rid of the rubbish ones!
And yet with the growth and positive changes we made, we weren't actually expecting all that much from 2023. The predictions for this year if you listened to any analyst were bleak. So how have we fared?
I think the reality is that we have had to work harder for our money this year. Retained clients are having to change project and site priorities owing to a collapsed planning system, we have had to travel further for those retained clients which adds additional logistical pressure and its far more unreliable when it comes to people paying you.
Despite the challenges the business is up and doing well. Its busy and generally the standard of client we have at Brindle & Green is good – certainly less on the rubbish list than there ever used to be! The work quality across the board is better than it's ever been – its brilliant to see.
I often sit in my glass box of an office and watch the hustle and bustle of day to day life here unfold in front of me and feel incredibly proud of what the business is achieving but as I get older, taking far more satisfaction from individual achievement from the staff.  It could be the regularly celebrated stuff like a promotion or a chartership or professional membership – but not always. It can be a first survey, a first report, positive client feedback, or a nice training course – it could be that people have overcome adversity in some form – it all counts and it all matters.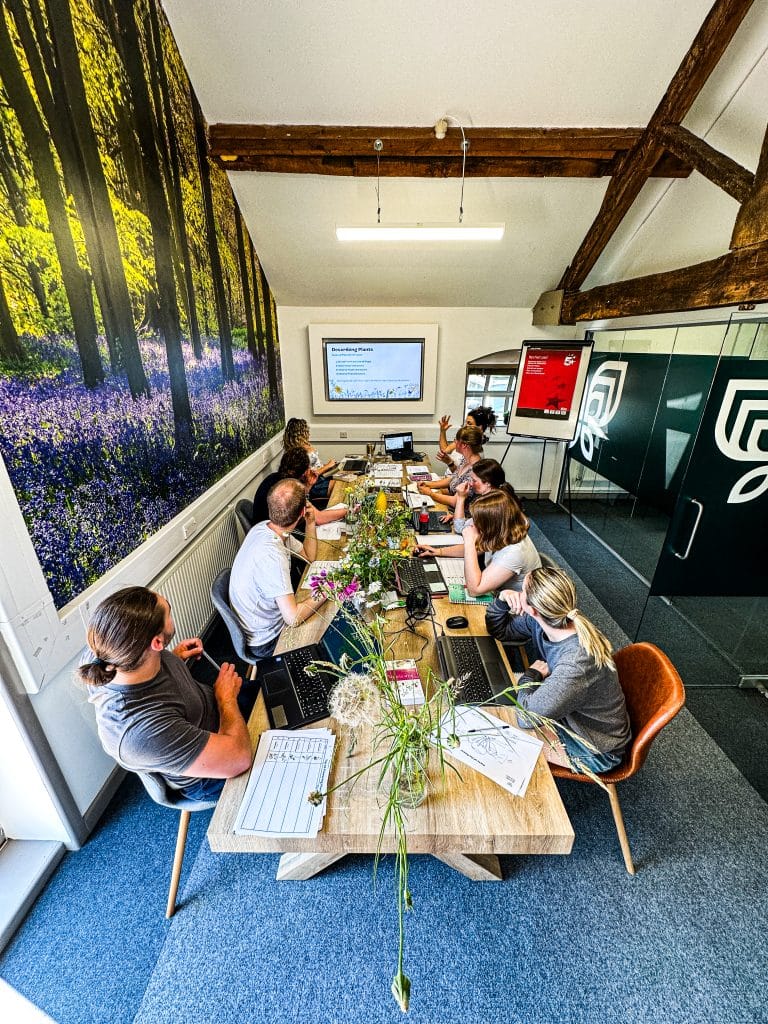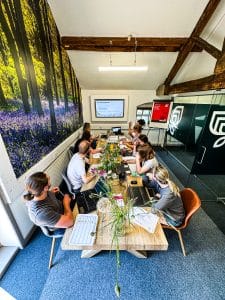 Cross collaboration between departments here has been a good basis for growth. Ecologists who have designed a badger sett or a GCN mitigation strategy get to see it implemented on the site with our own contracting teams and we have solved many a net gain headache using collaborations between ecology and landscape. This is a key reason for sustainable growth and one that we'll continue to focus on and get right – for both client and staff satisfaction.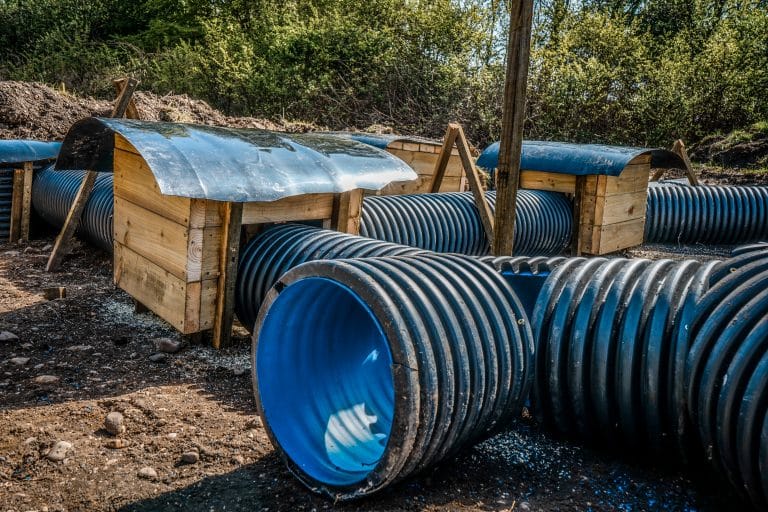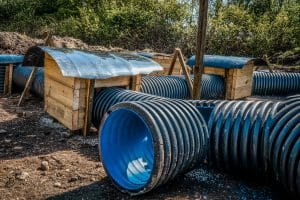 The second half of this year see's B&G use that cross collaboration on two incredibly exiting schemes. The first is work from ecology, landscape, contracting and arb to help bring forward a new school in Leicester. The second half of this year sees us constructing 3 large artificial setts and the closure of 3 within the development footprint. The area is heavily used by bottle diggers as it was an old Victorian tip and as such presents us with all sorts of delivery issues. Nevertheless, its for a neighbouring County, it's an important scheme for delivery for the DofE and its interesting project work.
The second is in Derbyshire where our ecologists and landscape architects and arborists worked through a hugely complex planning application which includes for a scheme of translocation and creation of open mosaic to facilitate a storage yard for local business to deliver on their HS2 framework. The scheme first needs a full GCN mitigation programme before we lift the open mosaic and seedbank to a retained on site area with additional plug planting, seeding and management to boot.
Of course these are notable – and it's not all we'll do. But they do demonstrate what our staff like – they are local, complex, challenging and progressive projects that bring many of our core disciplines together.
The pressure in any business is managing expectation. Consultancy has and always will be dynamic – it's just the way it is. But working with organised, intelligent and diligent companies, supporting staff to develop project and communication skills and to help them to sometimes see the bigger picture is important. But no more so that knowing that issues can be raised and problems solved through open discussion and positive relationships between us as a team of staff. Afterall, B&G is only as good as the staff that it employs – and it that is the reason we have so much to be thankful for.
I benchmark my year with two key milestones – normally with a drink in hand. The first – our annual trip to York races, normally the weekend before the Ebor festival is a heady mix of warm weather, champagne and a progressive catch up with everyone. It's a tradition and by mid-July is very much needed by us all after a busy few months. The second is normally at Christmas when with another drink you can take a deep breath knowing that we have achieved lots, made new friends and contacts and hopefully taken positive steps forward in making Brindle & Green a greater place to work for and with.
I have no doubt this year will be successful in its numbers but it isn't just about that. Its connections & achievements and I look forward to celebrating even more of those surrounded by a truly wonderful team during the second half of this year.