On the 08th March 2023 the UK celebrates International Women's Day and to mark the occasion we explore the instrumental role that women play within Brindle & Green and hear from one or two within the practice.
Brindle & Green are proud of the key role women play within the company, with 54% of employees within the workforce being women, five of which are influential within the senior management team, directing the business and helping to shape its future.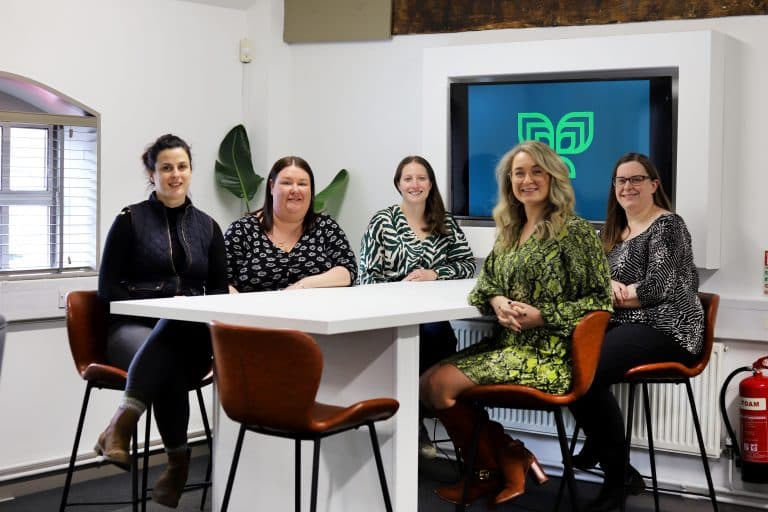 The planning, development and construction industries have always been (or at least felt!) male dominated, which can result in even the most qualified and experienced consultant feeling that their professional opinion can be undervalued, and a second opinion sought unnecessarily in some instances.
In many cases this can create a sense of women having to work harder to prove competence to clients, forging the motivation and drive to become an expert in their chosen field, with opportunities to lead and a manage a variety of technical and skills-based staff, and provide sound technical advice to clients.
It's not just important for Brindle and Green to celebrate that diversity and equality within the business, It's the basis for shaping the futures of other women and junior staff within the company to discover their value within the team and acknowledge their potential. With such a strong presence, and drive for progression, all senior management, male and female, strive to provide a clear progression path and enabling attitude towards staff development.
One of the first women through the door at Brindle and Green was our Technical Director, Dr Lucinda Sweet. Lucie started as an ecological consultant during 2015 and has balanced significant career progression whilst completing a PhD, securing a range of protected species licences, researching technical progressions within the industry and successfully incorporating these policies and her technical experience into the documents produced by the company, improving the end product and technical support provided to all clients. She has supported the development of staff, thus creating the hierarchy of staff we have in the ecology team to date and has pushed with Neil Crofts our Managing Director to expand B&G into the well-rounded multidisciplinary practice we are today. Throughout her involvement with expanding B&G, Lucie has been provided with a flexible working pattern to allow her to also raise a young family.  Lucie's drive and experiences and achievements are an inspiration to others which is now echoed by the strong leadership and support shown by heads of departments across the company, and the quality of service we provide to our clients.
Brindle & Green's Managing Director, Neil Crofts has long championed the role of women within the company. We recently sat down with Neil to get his thoughts on why this was so important and how this has evolved in the last 10 years.
'It was evident to me very early on in industry that any business that was dominated by men was either not a nice place to work or was always going to lack a strength or depth that a healthy, mixed working environment would provide. I heard many years ago someone say ' men find the quickest and simplest route through a problem whilst women want to do things correctly'. Whilst this is somewhat broad brush & generic, I do think there is a degree of truth to it – certainly not applicable to all men or all women – but I do think it holds a degree of accuracy.
At Brindle & Green it has never entered our minds that we needed to somehow support women to be better – women have joined us at all levels and just like men, they have strengths and weaknesses but they achieve just as much – and often far more. So I have often focused less on the achievements of women because that is self-serving; and more on the strength that our business gets from employing such a healthy mix of women & men. Women view tasks and problems in a different way, they communicate differently and we are all then better as a result of their participation, commitment and leadership. I still see cases of women in this business and others where I am 'asked for', to solve a problem, or so I can be spoken to – and sadly, even in this day and age it is often nothing to do with my position within a business, its solely because I am a male. I have lost track of the number of times I have pushed back and reminded someone that they should look for the person far more capable to solve the problem and that in the companies I run, there is at least a 50% chance that will be a woman and probably 100% chance that they will give better advice!
I am immensely proud of all staff within Brindle & Green and the collective achievements we see every day – which I believe is all thanks to a well-balanced, inclusive and supportive environment.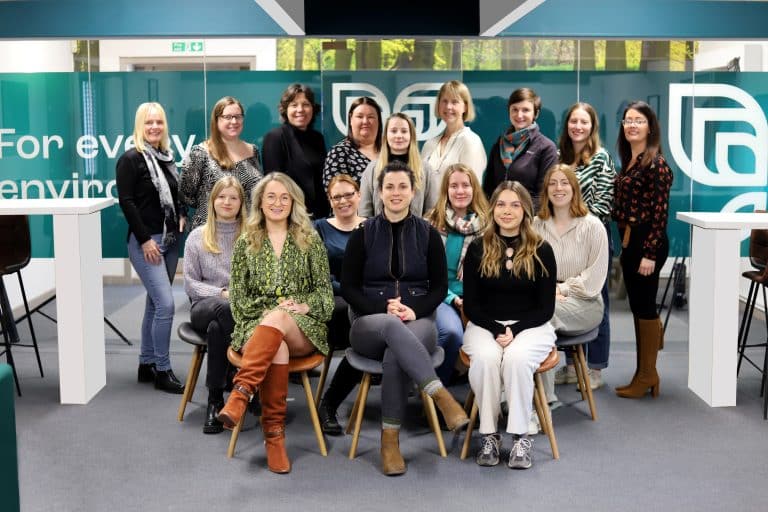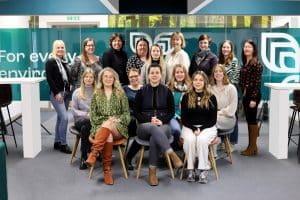 Here are a few words from others within the practice;
Leonie Brown – Senior Landscape Architect.
During my time at Brindle and Green, I have had numerous opportunities to develop my career and myself.  There is an open-door policy to all, with an emphasis to develop a supportive and nurturing culture, and this has been championed by our Managing Director, Neil Crofts.  The success of this is reflected in a workplace that has a well-balanced representation of women at all levels, has created a camaraderie across departments and celebrates everyone's individual strengths and contributions.
Laura Emmerson – Arboricultural Consultant
During my (soon-to-be) 4 years at Brindle & Green, I have begun and progressed in my arboricultural career. With a company -funded Level 4 Diploma in Arboriculture and myriad of training courses under my belt, directors Neil and Lucie have encouraged me to become more deeply involved within my field and the wider industry; in the last 12 months, I have attended Women in Planning seminars, undertaken the Discover Leadership programme from Clore Social Leadership (in partnership with the Institute of Chartered Foresters) and workshops with the Ancient Tree Forum. I will be attending the Women in Arboriculture networking event at Kew in March, and hope to help reinvigorate the Yorkshire and East Midlands regional group for the ATF. This has all stemmed from the support of Brindle & Green, which is committed to helping employees reach their full potential. I am lucky to have found my passion in this field, and to have the wholehearted support of the business.
We have a range of current vacancies and opportunities across almost all divisions of our practice. For further information on those or on Brindle & Green more generally please visit www.brindlegreen.co.uk